SAVE ££££££ GET THIS KIT PLUS THE NEW UPGRADE KIT 2 TOGETHER !
(Contact us if you require the multi function foot control also)
For Finance Call 0114 2552822
This is an amazing new upgrade from Brother which has a fantastic range of improvements and makes the XV even more impressive and easy to use.
The option of being able to update your product to the latest spec shows true dedication and innovation from Brother yet again!
With this you also get a square 9.5inch x 9.5inch (240mm x 240mm) frame.
UPGRADES TO MY DESIGN CENTER
ENHANCED EMBROIDERY EDITING
20 EXCLUSIVE EMBROIDERY PATTERS
30 CURSIVE LETTERS AND PATCHING PATTERS
AUTOMATIC SHAPE RECOGNITION FOR ONE STEP STIPPLING
INDIVIDUAL ATTRIBUTES
ADDITIONAL BUILT IN SHAPES
DECORATIVE FILL PATTERS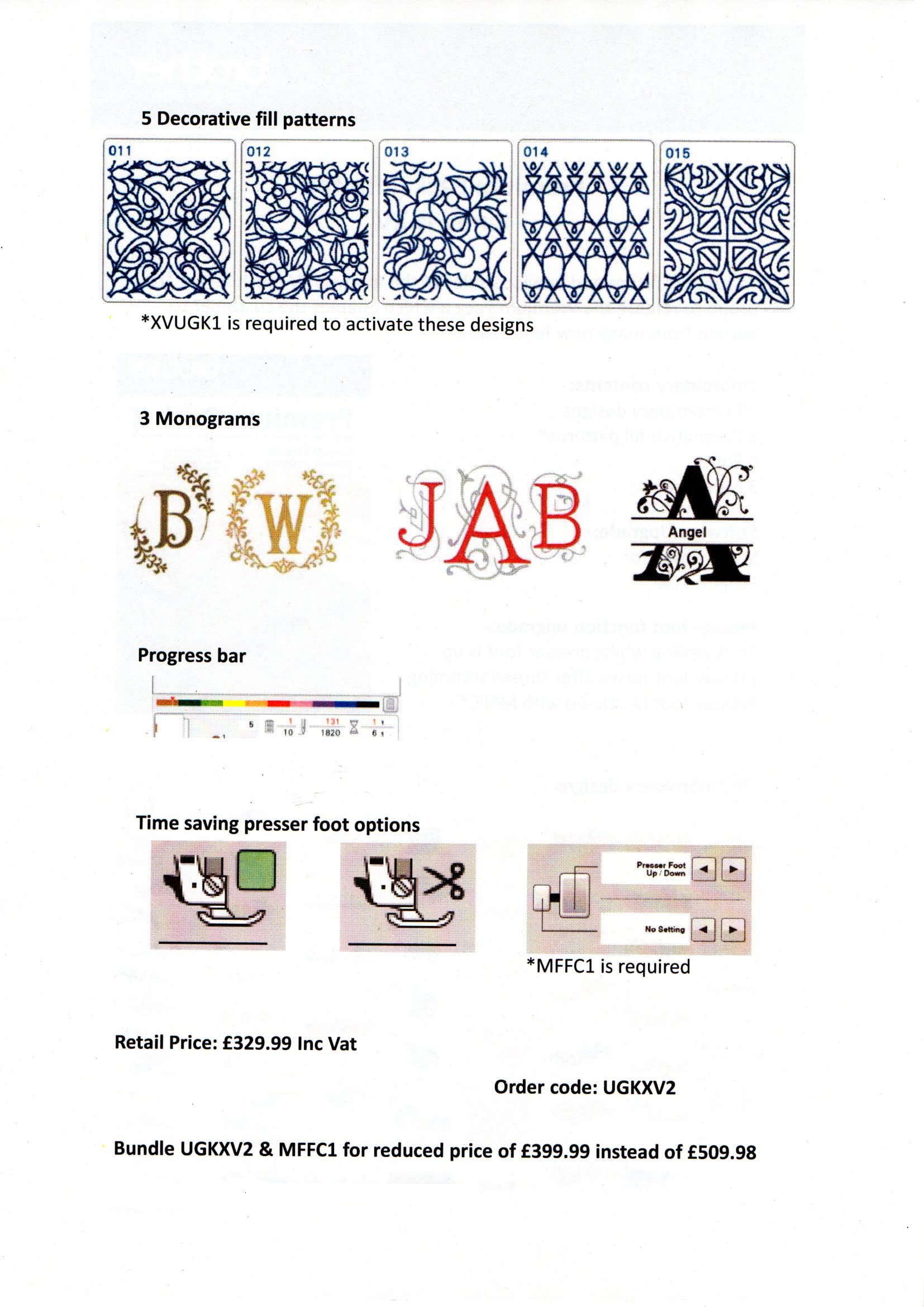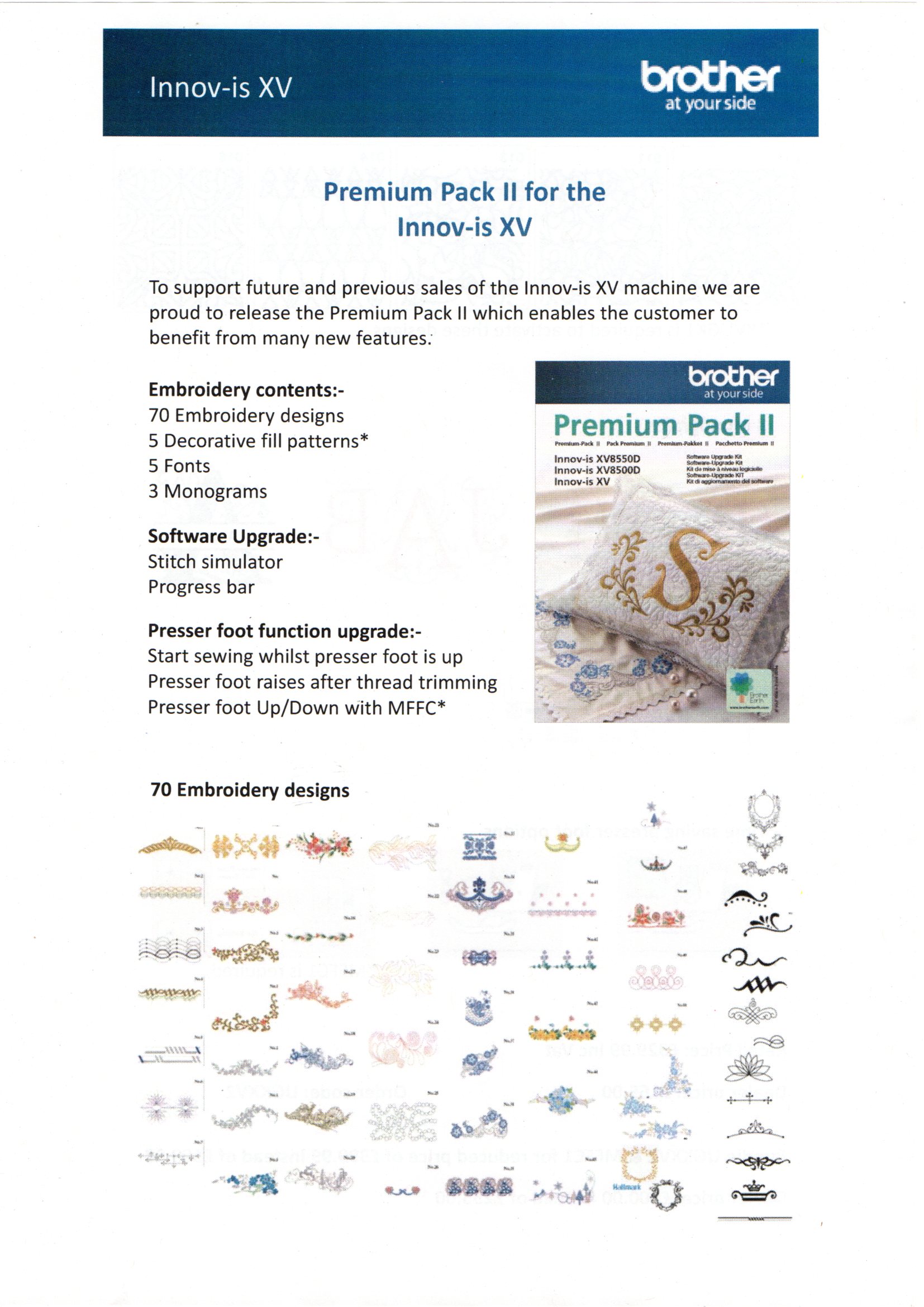 Brother innov-is XV Upgrade kit 1 (XVUPG1) +upgrade kit2(XVUGK2)
Product Code: Brother Innov-is xv upgrade kit 1 (XVUGK1) Premium Pack 1
Availability: 20
Tags: Brother Innov-is xv upgrade kit 1 (XVUGK1) Premium Pack 1 Plus new upgrade kit 2(XVUGK2)